The EASY Button To A List FULL Of Buyers, Offers PERFECTLY Matched
To Your Subscribers' Needs And Long Term, REPEAT Sales:
How To

INSTANTLY

Turn More Of Your Traffic Into Leads, MAXIMIZE ROI And Create

AUTOMATED

Sales & Profits...
Revolutionary "Reverse Sales" Software Puts Unfair Profits And
Hands-Free Sales In YOUR Pocket … See HOW In This Video!
Profit WITHOUT Selling With Tech That Tells You What Your Prospects WANT To Buy...
Quickly Create Hyper-Targeted BUYER Lists In Any Niche...
SKYROCKET Your Conversions & Sales On Any Offer You Promote...
AUTOMATE Your Lead Generation, Sales And Customer Engagement...
Works For Any User With Any Budget, With Both Free And Paid Traffic...
'Traffic' Alone

Isn't Enough!
One of the first things you learn as a marketer is you've gotta have traffic.
While it's true that traffic IS very important . . .
If you think it's your most important worry as a marketer, think again.
You've got to win the trust of your audience before they'll be ready to buy a single thing from you.
The BIG Mistake That's Costing YOU Profits. . .
Hi, I'm David Perdew on behalf of the NAMS team (aka Novice to Advanced Marketing Systems.)Since 2005, NAMS has held powerful live marketing events to help people like you build profitable online businesses.
The demand for our live training events grew to the point that it made sense to add additional training in an interactive membership. (We've grown our membership to nearly 22kk members now.)
One of the very first things we teach our members is to build an email list right from the start. It's the best way to build trust and let people know what you're all about (because you can send them multiple messages over time.)
Members took this advice to heart - many of them built large lists fast with the secrets we were showing them.
But a common challenge many students had was creating ENGAGED lists. Big lists are GREAT, but NOT if subscribers aren't opening, clicking and buying.
We immediately knew what the problem was - it was a very common mistake we see too many marketers make.
And it ALL starts with traffic. Get THAT right, and you pack your lists full of buyers,  quickly. In fact, users will often SHARE your links for you, so they go VIRAL.
The Key To Better Email Conversions?
"Time and again, I've noticed that email marketers rarely focus on the one thing that always helps to increase conversions: segmentation.
Here is a question: Do you like personal attention?
So do your recipients!
Segmenting your emails means sending each individual customer the right email for them at this moment."

If you want to get top results from email marketing, you must remember each one
of your subscribers is unique. and DON'T all share the same interests.
That's why sending the same offer to everyone on your list is a huge mistake.
You need to ask your subscribers what kind of help they need, then move them to a list specific
to the problems they want to solve... (This process is known as 'list segmentation.')
+ Match The

Right Product

To The Right Customer At The

Right Time

+
For An Incredible Boost In Email Opens, Click-Through Rate And Sales...
MailChimp one of the most popular autoresponders, studied almost 11,000 campaigns sent to almost 9 million subscribers and found an astonishing difference in results between segmented and unsegmented campaigns.
Segmented Campaigns Received:
It's clear segmenting your list produces better email marketing results.
There's only one question left...
Just How DO You

Segment A List?
The 'why' of segmenting an email list makes perfect sense to most marketers.
It's the 'how' they struggle with.
You Can't Segment A List Until You Know Exactly What Your Subscribers Are Interested In...
And There's No Way To Know What They're Interested In Until You Ask Them Some Questions...
Then There's A Battle To Get Them To Actually Answer Your Questions!
And when you're ready to segment your list . . . you'd better also be prepared to do a lot of manual export and importation of data.
It can be a huge time suck to do all this manually. That's why it's far easier and more efficient to use software to help you segment your list.
But many of the segmentation tools on the market were far too expensive and complicated for our members.
So, We Decided To Build Our Own Advanced
Feature Segmentation Tool That...




Makes Segmenting Email Lists Painless (Because The Subscribers Did Most Of The Work Themselves)
Helps Create Automated Sales Funnels (With Greatly Improved Conversions)
Tells Us Exactly What Our Subscribers And Prospects Want (So We Could Present Them Instantly With Ideal Offers They'd Eat Up)
Prequalifies Visitors And Subscribers For Our High Ticket Offers - So We Don't Waste A Minute Of Precious Time On Tire Kickers Without The Budget To Buy.




Gets More Subscribers And Email Opens (Via Curiosity And The Our 'Need To Know The Answer')
Increases Subscriber Engagement (And Build Their Trust In Us At The Same Time)
Saves Our Members Money With A Tool That Is FAR Less Expensive Than Similar Software Without The Usual Monthly Expenses!
Takes Advantage Of Viral Sharing To Drive FREE Traffic From Social Media.
And How Does Our Segmentation Tool Accomplish All Of This??
It turns out we found quizzes to be the perfect vehicle to ask the right
questions and discover EXACTLY what your list needs and wants.
We knew quizzes were the answer and were not surprised to discover how many other top companies were using quizzes to segment and engage their prospects and customers.
Here are just a few examples of other large brands effectively using quizzes in their marketing funnels.
The Secret Tactic of Major Brands and Influencers

And now we are thrilled to offer to you the same traffic, list building and segmentation capabilities that we have shared with our insiders…….
Simple Quiz Engine is a feature-packed (yet easy-to-use) WordPress plugin which helps you drive MORE traffic, pack your list full of engaged subscribers, and make more sales by offering users EXACTLY what they want.
Simple Quiz Engine In An Ideal Marketing Tool,
No Matter If You're A:










Offline Business Owner Or Consultant
Watch The Demo Video Below
Discover how SQE both drives you MORE traffic AND increases conversions to your offers:
In Case You Missed Any Points During The Demo Video, Here Is A Recap.
Discover How To AUTOMATE Your Sales, Leads
And Profits With Simple Quiz Engine:
Setup Visually Stunning Quizzes In Just Minutes That Compel People To Participate...
Find Out Exactly Who Your Subscribers And Prospects Are, What They Need And How ToEngage With Them...
Capture Leads And Send Traffic To Products And Services Based On Their Quiz Results...
Easily Setup Visually Stunning Quizzes That Compel People To Participate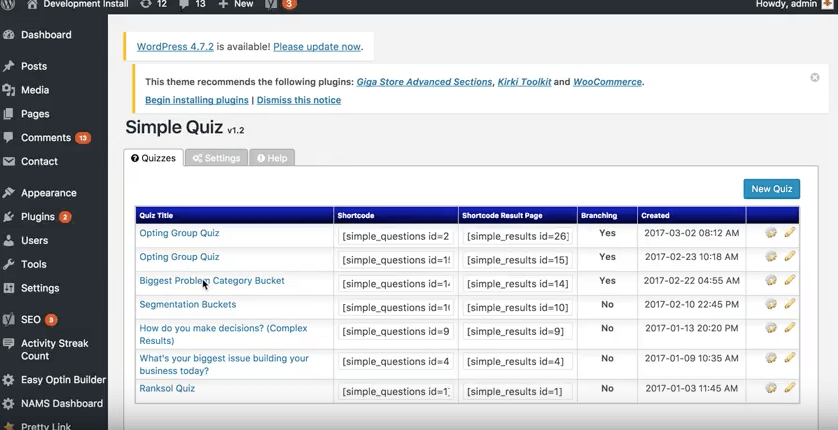 Use the built-in editor and included Pixabay integration to make your quiz impossible to ignore! (we'll even share our winning quiz success checklist to show you how)
Dynamic Results Pages Drive Maximum Sales And User Engagement...
Choose to monetize your results page with an offer, or link to appropriate content. Customized pitches or content offer the PERFECT solution to individual participants.
And Simple Quiz Engine Makes It Child's Play To Integrate Your SQE
Lists With Your Autoresponder For Follow Up And New Offers.
DIRECT Integration With Your Autoresponder Means EFFORTLESS Segmentation And ULTRA-TARGETED Buyer Lists
Simple Quiz Engine connects through API with the most popular autoresponders, and is fully compatible with any email service.
If your autoresponder supports tagging, SQE will INSTANTLY add your quiz participants to targeted lists … you won't have to lift a finger.
If not, no problem! You can create custom fields in your optin forms to segment prospects and leads.
Either way, SQE collects ALL quiz user information and tags into a backend database. You can export these details as a csv file anytime to create perfectly segmented lists, regardless of your service provider.
While we've jam-packed Simple Quiz Engine with all these sophisticated (yet easy-to-use features).
We're Going To Make Sure You Have EVERYTHING To Get Up And Running Fast With SQE. . .
We're 100% invested in YOUR success. That's why we're including tailor-made bonuses designed to speed up your progress (and get even faster results!) with Simple Quiz Engine.
We are going to help you get going as quickly and easily as possible by giving you our exact quiz creation checklist.

Follow this checklist to the letter - your quizzes will knock it out of the park in terms of conversions every single time.
SQE Marketing and Implementation Guide
It's not enough to just to show you how to setup SQE, then leave you hanging if you have questions. You need to know exactly how to use it in your marketing funnels.

After going through the Marketing and Implementation Guide you'll feel completely confident to create your own quiz-based funnels with minimal effort.
5 Simple Quiz Templates to Get Started
The easiest way to achieve success is to 'copy & paste' something already proven to be effective.

That's why we're giving you 5 of our best quiz templates to get started. Simply add your info to the template - and you'll have a high-converting quiz funnel in minutes. You'll enjoy more subscribers, email opens and sales starting today!
Speed Build Your List With "BuzzFeed" Style Quizzes
Solve Your Subscribers' Most Urgent Problems With Affiliate Marketing Quizzes
Create Laser-Targeted Buying Lists With Niche Marketing Quizzes
Attract More Coaching Students, Clients & Big Ticket Sales With "The Qualifier"
Scale Profits FAST With Multi-Purpose Demographic Quizzes
Post Launch Live Webinar Workshop
We'll walk you through every step how to increase engagement and conversions with Simple Quiz Engine's advanced email segmentation features. Bring your questions - we'll stay until they get answered. Get ready to generate more revenue in your business!
Your Business Concierge Training
Everyone has aspects of their business that need a little improvement. And we're ready, willing and able to help YOU. Tell us what you need the most help with in your business now - and we're right on it.

Take the business concierge quiz we generated with Simple QUiz Engine to determine your exact needs We'll then serve you an actionable training package tailored just for you packed with up to 20 hours of downloadable mp3 content. Refer to the training anytime you need it, 24/7/365.
But How Do I Know SQE Will Work For Me?
The results we achieved with SQE were so far ABOVE our expectations. We also had beta users test the software …

and you've already seen how well it's worked for them.
And It's Why We Guarantee SQE Will Work Just As Powerfully Well For Your Business.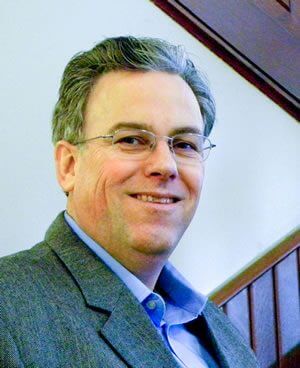 The Simple Quiz Engine UNCONDITIONAL


7 Days

MONEY BACK GUARANTEE...
Grab the software today knowing your investment is completely risk free. Put it to use in your business for a full 7 days.
See how easy it is to create new lists of pre-qualified subscribers. How effortless it is to segment your EXISTING leads into targeted audiences.
Watch your engagement, email open and click thru rates go through the roof. Enjoy drastically increased conversions and sales … or your money back.
If at any time during the next 7 days you have a technical issue, question or heck - just want to chat - contact our support desk. A team of professionals is standing by to resolve any issue you may have.
We've designed this solution to solve the problem of shrinking engagement and conversion rates. We use it in our own business. So remember your risk free investment today includes lifetime access and all future updates to the software.
In the highly unlikely event you don't see positive results after putting the software to the test, just let us know. We'll issue a prompt and courteous refund, and part as friends.
David Perdew and The Entire NAMS Team
So What Are You Waiting For? The Risk's All On Us.
Click The Button Below To Reserve
Your Copy of Simple Quiz Engine:
(Your Purchase of SQE Comes With a
7-Day, Money-Back Guarantee)
Developers
$77
Use On Unlimited Personal Sites

Use On Unlimited Client Sites
(Your Purchase of SQE Comes With a
7-Day, Money-Back Guarantee)
Unlimited
$67
Use On Unlimited Personal Sites
(Your Purchase of SQE Comes With a
7-Day, Money-Back Guarantee)
There Is One Last Thing We're Offering To Convince You To Pick Up SQE Today. . .
You'll Get Special Lifetime Pricing By Acting Now
Here's Why You Should Grab SQE Right Now.
In order to celebrate the launch of Simple Quiz Engine, we're giving you special lifetime pricing. This means by taking action today you'll avoid recurring fees in the future...
Here Is What You Would Pay With THE COMPETITORS Services……
And of course, because we use this tool ourselves, we'll keep the plugin updated for you at no extra charge.
There's Only One Small Catch . . . You've Got To Hurry.
Because you'll only receive lifetime pricing if you act now. This is an introductory price with one-time fee investment. No support fees, no annual fees, fully functional for life. After this introductory offer expires, it will be a recurring fee model and a much higher price. So don't delay.
Increased

Subscriber Engagement


And Sales Are Only A Quiz Away...
Segmenting your list can be hard work. Who wants to manually export and import email lists ? Take the hard work out of segmentation automatically with Simple Quiz Engine.
But mere segmentation is only the start of SQE's power . . . it also increases conversions because it sends your leads to the exact solutions they need based on their quiz results.
Soon have your own fleet of 'sales engines' to send conversions through the roof 24/7/365 (in any niche you choose.)
Grab Simple Quiz Engine Now To Lock In LIFETIME Pricing.
Remember, your purchase is completely covered by our rock-solid, 7-day 'no questions asked' guarantee.
Increased engagement and sales can be yours in just minutes from now.
Secure Your Copy Of

Simple Quiz Engine


By Clicking The Button Below:
P.S. Where will you be in 7 days from now if you don't act? Disappointed because your email opens getting fewer every day? Watching your subscribers leave your list in droves never to return because you're sending offer they don't want? Puzzled how to get better conversions from free and paid traffic sources? Why struggle a moment longer when there's such a PROVEN, easy and inexpensive solution like Simple Quiz Engines available?
Simply click the button above to reserve your copy of SQE now (while lifetime pricing is still available!)
P.P.S. We thought you might still have a few questions, so we've provided you with the answers to these Frequently Asked Questions.
Frequently Asked Question
Is Simple Quiz Engine Mac Compatible?
Ans. SQE is a WordPress plugin. WordPress is a web-based platform, so Simple Quiz Engine fully compatible with Mac or PC.
Can I Use SQE With Paid Traffic?
Ans. A. Of course you can! Post a link to your quiz in your ad, and watch how much your conversions are boosted over sending traffic to a review post.
I've Seen Similar Tools But They're Cloud Based. If There's Already Tools Out There That Are Very Similar, Why A WordPress Plugin?
Ans. There two reasons why we developed Simple Quiz Engine. Yes, there are cloud-based tools out there that allow you to segment your lists and get new subscribers via quizzes. The trouble is they are very expensive, and have recurring monthly charges.

The 2nd reason we developed SQE is we don't want your quizzes held hostage by a 3rd-party platform which could get shut down in the future without notice. By hosting your quizzes on your own site, you remain in full control at all times.
Are There Any Ways To Get Free Traffic With Simple Quiz Engines?
Ans. There sure are! Of course, you wouldn't have picked up SQE if you didn't already have an email list. Take a few minutes, put up a new quiz and send your email subscribers to it. Your subscribers will be instantly added to a new list as they answer a quiz question.

But that's not all. Create a quiz and share it with your Facebook FanPage, Twitter, Instagram, Pinterest or YouTube followers. Instant segmented VIRAL traffic on tap!
I Already Have An Existing List - Can I Segment It With SQE?
Ans. This is a fantastic use of Simple Quiz Engine! Include a link to your quiz inside your next email. When your subscribers answer your quiz questions, they'll be segmenting themselves to new, more targeted lists at the same time.
I've Never Created A Quiz Before - I'm Not Sure I'll Be Able To Create An Effective One.
Ans. We've included a number of quiz templates as a bonus with your purchase. It's as easy as filling in the fields, and you'll have a top converting quiz working for you in just minutes from now. And of course, you'll receive full training on using SQE and maximizing your conversions with quizzes.
Does Sqe Support Subscriber Interest Tagging?
Ans. It will automatically add tags for you if your autoresponder supports it (check with your provider.) You also tag subscribers by adding custom fields to your opt-in forms if your autoresponder provider doesn't natively support tagging (details included inside the training modules)
My List Is Small. I'm Not Convinced Segmenting It Will Make Any Difference On My Conversions.
Ans. No matter what your list size is, you'll get better conversions by segmenting it. Making sales depends on matching your subscribers' needs with offers that will solve their problems. And that's exactly what SQE allows you to do.
Can I Segment An Existing List With SQE?
Ans. Yes! It's very simple. Create a multi-step quiz (we'll show you how) and send it out to your email list. As your subscribers move through the quiz questions, they'll be interest tagged and added to the lists of your choice.
Do I Have To Use WordPress?
Ans. You do need at least WordPress installation to build your quizzes. But you can run quizzes from any type of site easily with a snippet of code SQE creates.
If I Wait To Pick Up Simple Quiz Engine After The Launch Is Over, Will The Bonus Package Still Be Available?
Ans. Sorry! We're reserving the bonus package exclusively for purchasers of SQE during the initial launch period.